About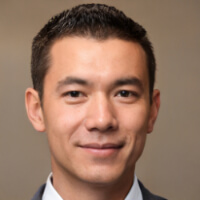 Hi! I'm Tony Cheuk, and welcome to my website. I have an avid interest in Chinese secret societies and film. And my dream has always been to make movies.
Two years ago I wrote a script that I really wanted to turn into a film. I started sketching, made storyboards and started learning Blender (3D animation software) in my spare time. Now, after two years of production work deep into the nights, I am finally releasing the first episode!
"Super Wok Explosion" is an episodic web-series about a bunch of megalomaniac Chinatown gangsters. The chairman is about to die and a tong election is looming. Meanwhile, in mainland China, a power vacuum is about to topple the world order. A group of kids only wants to make money to do dope and party. But when Rainman is released from prison, what started as the craziest night ever, turns into a nightmare.
On this website, I also frequently share articles about Chinese organized crime and culture in general.
Curious about progress? I actively post updates and behind-the-scenes on Twitter, Instagram and Facebook!
Super Wok Explosion is a passion project that takes a lot of time and patience to make. There is nothing more I want to do than keep pumping out episodes more frequently. So if you like what you're seeing, please consider giving a small donation via Paypal or Patreon.
Support the Project