November 2021
Snakehead (2021) and the real Sister Ping
On October 29, 2021 the Snakehead (2021) movie was released. The film was directed by Evan Jackson Leong and chronicles the life of Sister Tse (Shuya Chang) who illegally migrates to New York to look for her daughter. The movie also stars Better Luck Tomorrow (2002) actor Sung Kang and Jade Wu.
The story draws inspiration from the activities of Cheng Chui Ping, better known as Sister Ping — the greatest and most notorious Chinese human smuggler ever known, according to the FBI. Or at least the illustrious gang leader Dai Mah coincidentally draws on her memory.
Tony Cheuk is an animator and filmmaker making Super Wok Explosion, a unique animated web-series about Chinese organized crime. On this website, you can find articles about Asian organized crime, Chinese tongs and triads. You can also learn about the universe of the series. If you have an interest in organized crime and would like to learn more about the project, click here!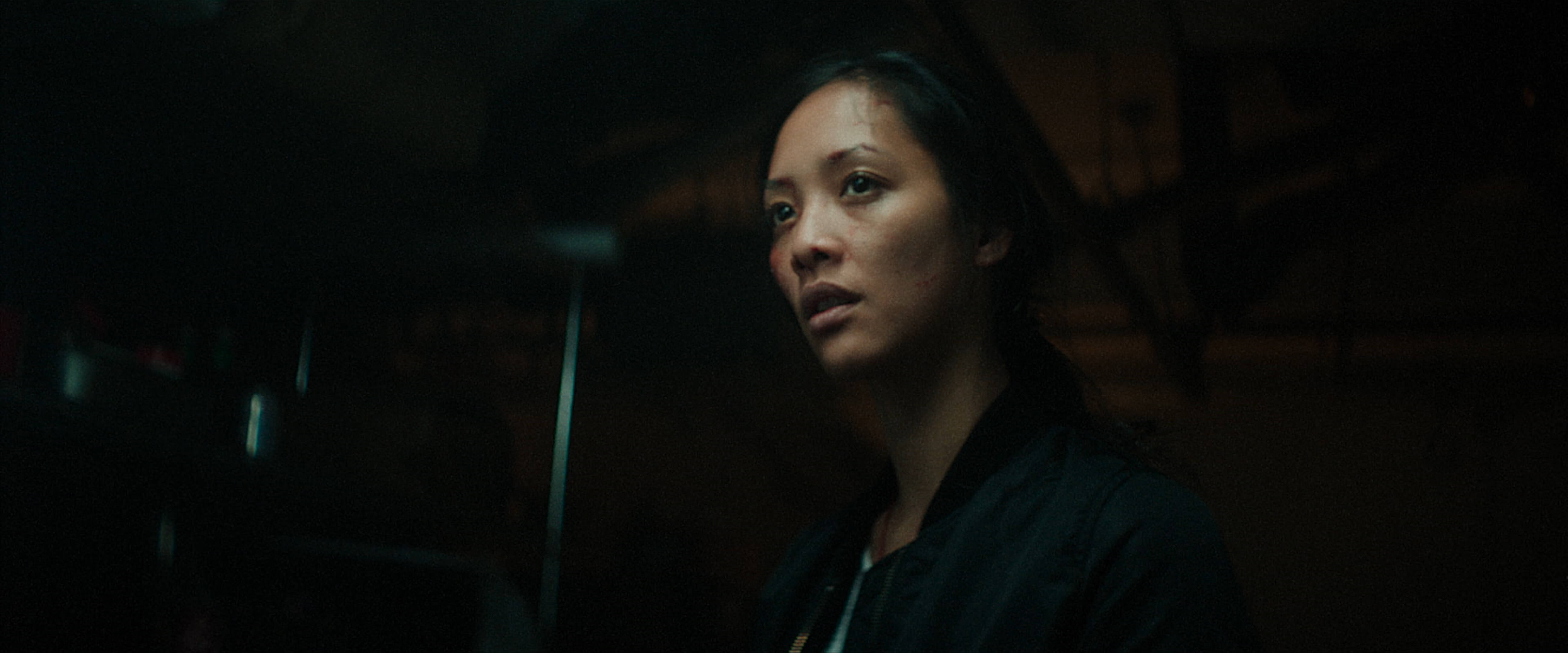 A modern rendition
The movie hints with its title to be at least based on the book of the same name by Patrick Radden Keefe, which is an autobiography of Sister Ping based on correspondences the author had with her. But in reality the title is the only thing where it gets really close. If anything, the story portrays a loose modern take on Chinese human smuggling, which allows it to focus more on individual motivations of migration and the stories of the people that were smuggled. Scenes are interceded often by flashbacks and memories that hint at the protagonist's past, but are often too muddy to grasp the big picture.
The plot of the movie is about Sister Tse (protagonist), who was arrested and whose daughter was sent for adoption in New York. Tse vowed in prison that she would do anything to get back together with her daughter. She makes a deal with Taiwanese Snakeheads that smuggle her to New York illegally by boat. Now Tse must pay off a staggering $50,000 debt to the Snakeheads, and they make sure she will. At first, Sister Tse must work condescending jobs in prostitution. But she rejects abusive pimps and gangsters, fighting off the stereotype.
The movie Snakehead is not actually about a middle-aged female human smuggler, but tells a fictional story cast against the backdrop of the Chinatown underworld. The world of Snakehead even takes place in a more contemporary timeframe. The plot takes an interesting turn to move away from the classic "American dream", making short work of another trope. Instead, the character moves to the United States to find a loved one.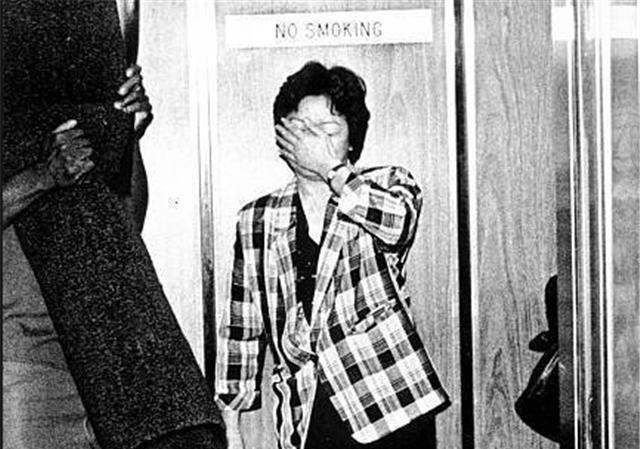 A "hero" of migration
Cheng Chui Ping died in 2014 in a prison in Texas serving a 35-year sentence following a scintillating criminal career as the "mother of all snakeheads". The court and tabloids regarded her as a predator preying on the meek when they finally caught her, scissoring them in outrageous debt with nobody to turn to as aliens. They put their fates entirely in the hands of their captors. With the outlook of a better life in the United States, Cheng Chui Ping organized hundreds of migrants to be smuggled illegally and enslaved them to rake in the profits.
Even considering the towering debts between $25,000 and $50,000, one could make more money a day than they could ever fathom in mainland China.
But in Chinatown many rallied to her cause, having a whole different outlook on her. Many were thankful for giving them the opportunity to start a better life. Even considering the towering debts between $25,000 and $50,000, one could make more money a day than they could ever fathom in mainland China.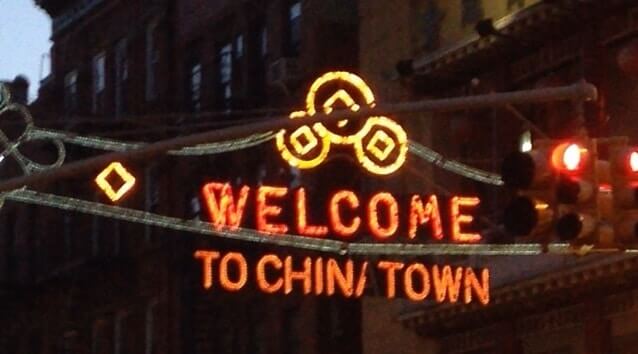 Fortune seekers
During the '80s Fujian experienced economic upheaval, to the extent that one could talk of somewhat of a market economy. But it was not absolute poverty that pushed people to relocate, but a lack of social mobility that caused some to drop behind as their neighbors started to do better.
If there was a lack of work on land, so the Fujianese thought, there was always work to be found on the sea. Boat workers (mostly men) traveled to New York and vanished in the chaos of off-loading cargo. China and the US at the time had no diplomatic ties, so there was no legal process by which to migrate to the United States. Men stayed there to establish a beachhead, and as things got safer they had their close families and later extended families follow.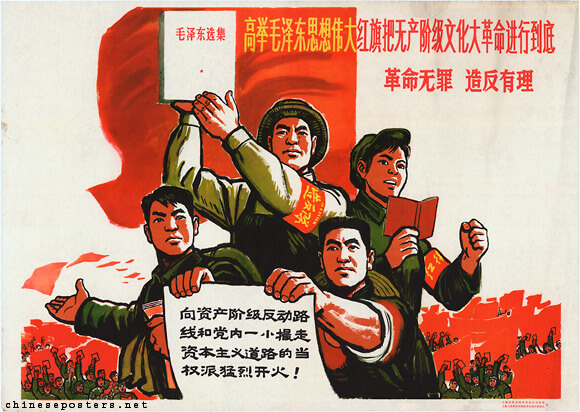 "Hard work pays off"
Sister Ping, by which she was known in Manhattan Chinatown, learned firsthand the freedom she received in the United States. According to some, life in the United States was "easy". There were doctors, lawyers, and jobs. People didn't move looking for overnight success, but because they believed they could establish a foundation there on which their children could prosper.
The real Sister Ping was a byproduct of Chinese mainland turmoil. The People's Republic of China was formed months after she was born. Growing up in the Fujian farmlands, Cheng Chui Ping lived through decisive political moments in China.
Their bodies can fertilize the land
During the Great Leap Forward, mandated by Mao Zedong, the Chinese farmlands were forcefully restructured into agricultural communes, resulting in massive food shortages. During the Chinese famine, between 15 and 55 million people died of starvation. "Their bodies can fertilize the land". According to Mao, in a country with such a high population as China, an individual life was worth nothing. Living through the Great Leap Forward, friends and family Cheng Chui Ping grew up with, died. As is custom in Confucian tradition and their tradition of revering the dead, they tilled plants on the dead's graves.
Cheng Chui Ping never stopped working. When she came home, she didn't go out to play. She tilled the farmlands. "I liked working," she said, and she became devoted to work. She once recollected that a rowboat tipped over on a river and how of the seven passengers including herself, the two people that didn't hold an oar drowned. According to Sister Ping, those who sat back and let others do the work, would succumb. To her, this became an anecdote for "hard work pays off", and ultimately survival.
The Cultural Revolution
During the Cultural Revolution, China went through a nightmarish period in which schools were closed, intellectuals scolded, teachers painted off as capitalists and well-off people tortured. Cheng Chui Ping joined the teenage Red Guard and rose through the ranks. She participated in dauzing teachers in black ink and burning books. All to make short of the "old culture" and to usher in a new period. Asking Cheng Chui Ping why she participated, she only ever told Keefe that she "just went with the flow of things".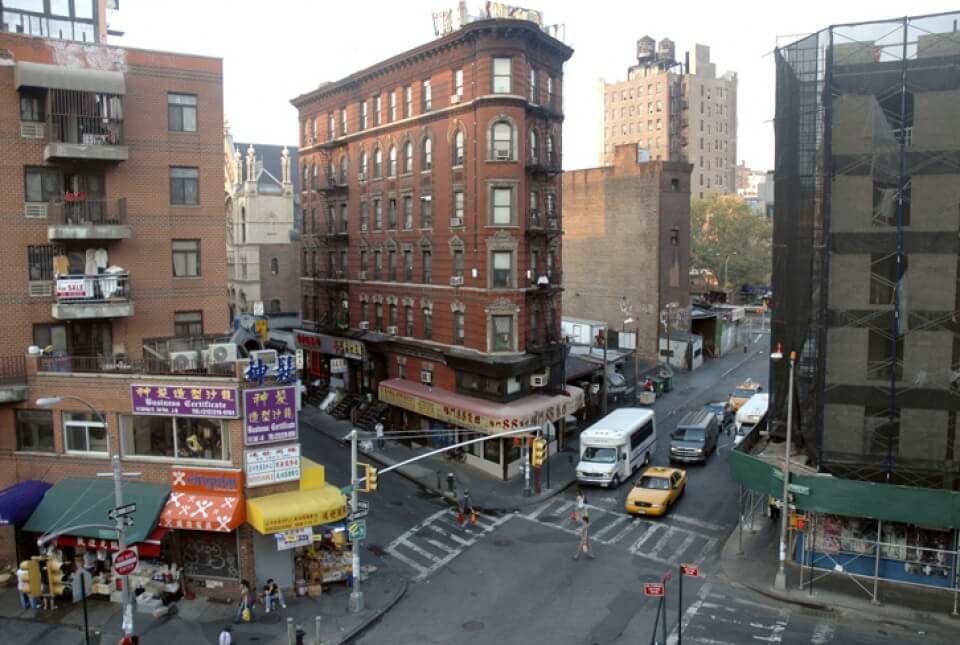 Smuggling Queen
What Sister Ping and Sister Tse probably have in common is that they both turn their tumultuous background into somewhat of a success story.
Sister Ping probably ran the tightest and expansive human smuggling operation ever, smuggling more than 3,000 people. After the events of Tiananmen square, many students desired to move to the United States. And this set off Sister Ping's career, smuggling students on commercial airlines with forged documents for a price tag of around $ 35,000.
Everybody went to New York.
She came in through Anchorage, Alaska and moved to New York. There was no point moving elsewhere as New York was the center of all things. Everybody went through New York and later spread to the rest of the country. New York was the wayfinder where everybody would find jobs, learn where to buy herbs and food and how to get money.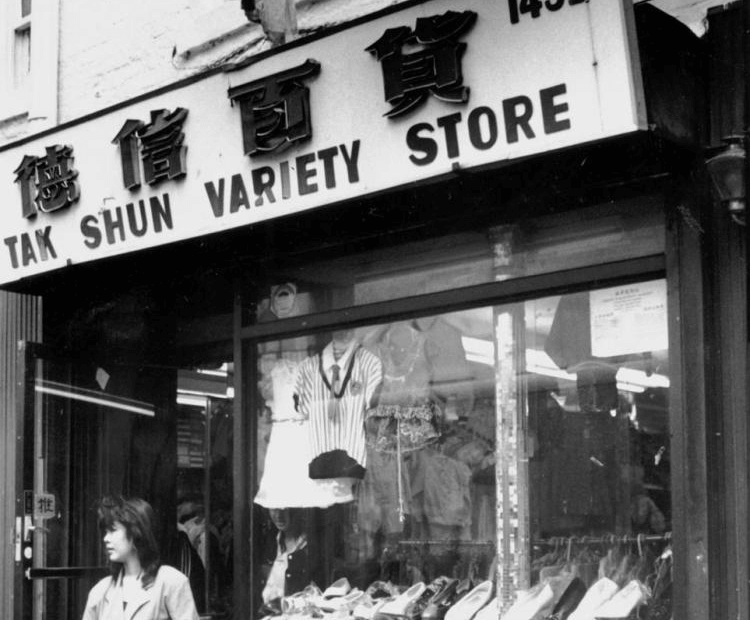 Despite Sister Ping being seen as one of the greatest people smugglers, she came to the United States on a working visa. Her first experience with people smuggling was through her father who worked on a boat, lived in the United States for thirteen years and came back to tell stories of America. As with most migrant families, Sister Ping's husband moved to the United States first, only for her to follow with their children.
It is better to be in front of a chicken than behind a cow.
She opened up the Tak Shun Variety Store, as according to an old saying "it is better to be in front of a chicken than behind a cow". Years later, the INS would suspect Sister Ping of being involved in human smuggling activities following their discovery of hundreds of outside phone calls connecting to the Tak Shun node.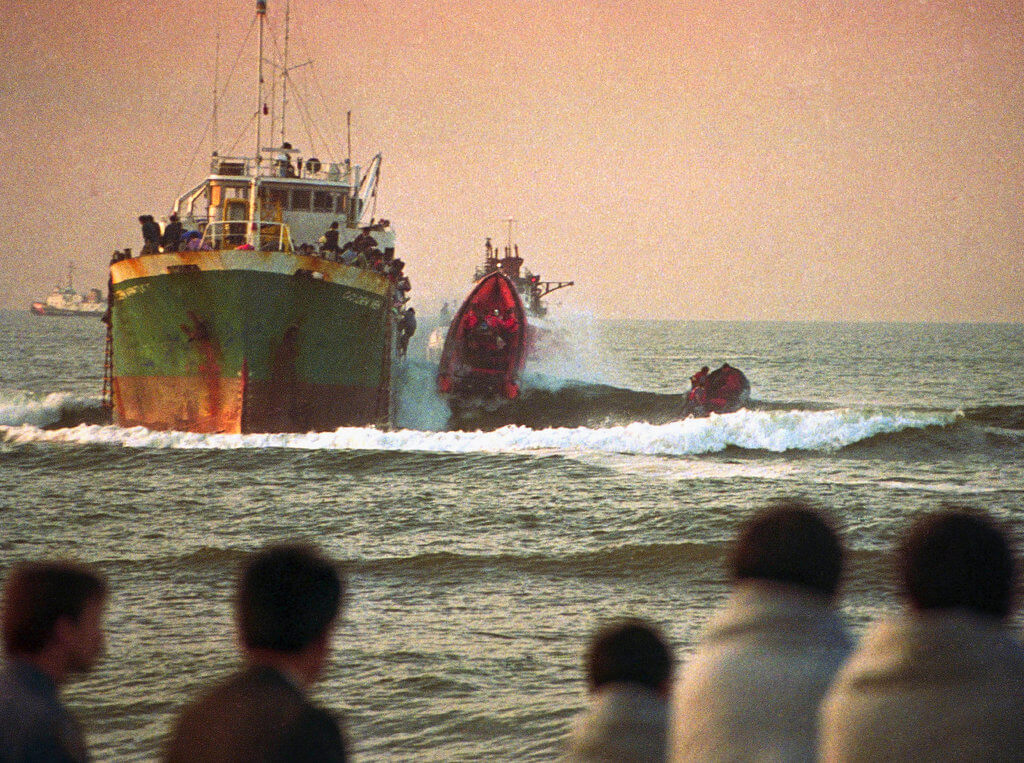 The Golden Venture
The crisis of Chinese human smuggling was put on the map following the events of the Golden Venture, a cargo ship that ran ashore in Queens, New York in 1993. It smuggled 286 illegal aliens and ten drowned.
their English was too poor to adhere to the instructions given.
A police patrol car was alarmed when they found dozens of Chinese wash ashore. A mutiny had broken out. The ship traversed the South Sea and the Indian Ocean, stopped in Kenya and got caught in a Hurricane around Capetown. Later, small boats were supposed to ferry the stowaways, but the tragedy continued. The gang that was supposed to make this possible had been arrested within the window of the ship's venture. The migrants were fed up with the situation and held the Captain captive. The ship ran ashore in shallow water.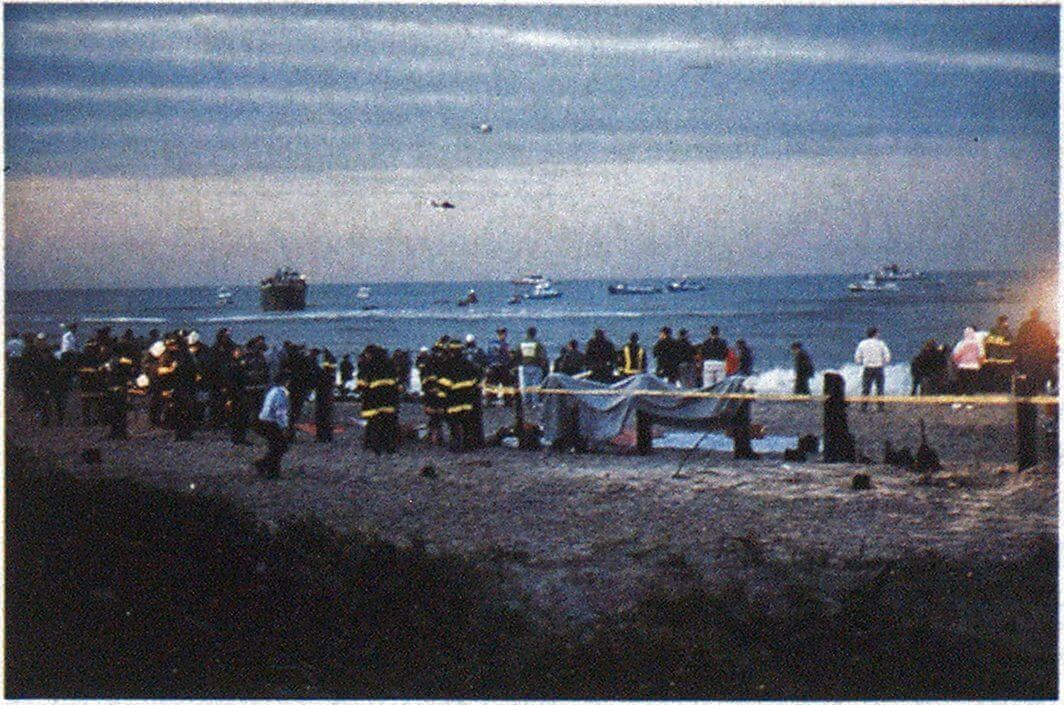 Rescue services tended to the illegal aliens, but their English was too poor to adhere to the instructions given. Ten people drowned and many suffered from hypothermia. Those who managed to escape, vanished in the streets and back alleys of Chinatown.
Watch the first episode of Super Wok Explosion — a unique animated series about Chinese organized crime!
Sister Ping: Hero or monster?
Sister Ping had blood on her hands, hiring the relentless Fuk Ching gang to make sure her captives paid. Sometimes at gunpoint until family or loan sharks coughed up what they owed. And if not, they were sometimes sent back to Hong Kong if the situation allowed it. Or they were just killed. Which was an easy task considering they had no legal identity and nobody to look for them.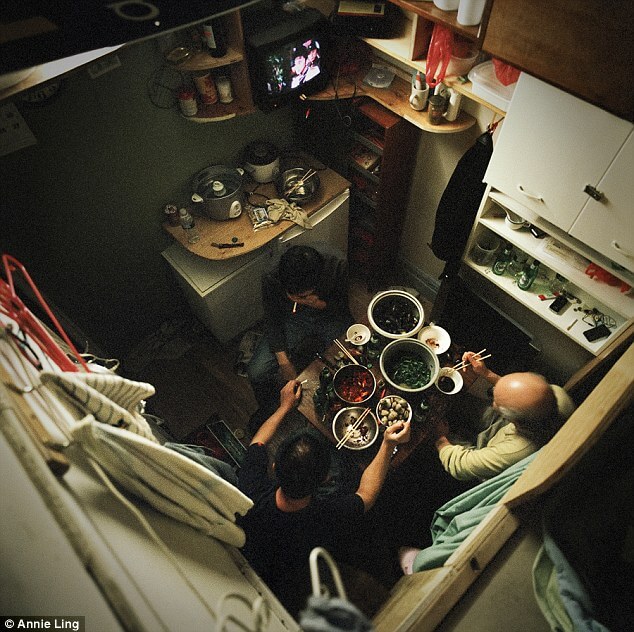 Trips to the United States weren't without risk. Dozens died drowning or from dehydration or illness because the conditions were so poor. Sometimes the lower decks of the ships were littered in human excrements, and the migrants would stay there for days.
Nonetheless, we see migrants from Syria, Afghanistan, Central Africa and Venezuela endure the worst fates one could imagine in the jungle, through the desert, in camps and on the Mediterranean, leaving many to wonder: why? What is worth such a risk? But just like these people, the risks Chinese migrants took were acceptable.
Migration is a liminal space full of unavoidable dangers — a lawless wilderness — but it is with the hope and perspective of a better future.
At the end of Snakehead, Sister Tse doesn't reconcile with her daughter. She opts to stay back. Maybe that is better in her daughter's interest. Which is perhaps the theme here. Migration is a liminal space full of unavoidable dangers — a lawless wilderness — but it is with the hope and perspective of a better future. Often hardly a selfish choice contrary to popular belief as overnight success is rare.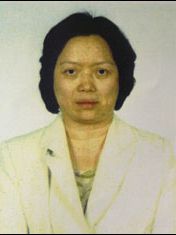 Sister Ping held firm in court until she died in prison of pancreatic cancer serving a 35-year sentence. She called her own contributions "invaluable", something we could hear the CEO of a multinational say in the light of child labor, exploitation or pollution. But after her death, Sister Ping continues to be revered as a "hero of immigration".
What do you think? Is Sister Ping a hero, or simply a selfish opportunist? Let me know on Instagram, Twitter or Facebook.
Super Wok Explosion is a unique animated web-series about Chinese organized crime. The project is funded entirely by its audience. On this website, animator Tony Cheuk likes to share information about Asian organized crime—and world-building of the universe of the series, Chinese tongs and triads. If you're interested in learning more about the project, you can click here.
Further reading